More Power to Work the Way You Want
---
INTRODUCING DIGITAL WORKPLACE FOR MAC
Incredibly fast. Intuitive to use. Simple to set up and manage from anywhere. Connecting your team like never before. That's the power of Mac® for business.

We're proud to introduce CompuCom's end-to-end services built to bring the most powerful and secure platform for remote and hybrid work to your enterprise.

We've made it easy to empower your employees to choose Mac, while simplifying how you distribute, connect, and manage them. Saving you time, money, and IT hassles.
Apple, the Apple, logo, AppleCare and Mac are registered trademarks in the US and other countries.
There's Never Been a Better Time to Adopt Mac
---
BETTER OUTCOMES FOR EMPLOYEES, IT, AND YOUR BUSINESS
When you give your employees a choice in the devices, tools, and technology they use every day, you empower them to do their very best work.
With the shift to work-from-anywhere, where staying connected and secure is more important than ever, it's no wonder more employees choose Mac.
The new Apple M1 chip changes everything. Blazing-fast processing and enough battery life to work where, how, and as long as you want with all the business apps you need from Excel, Zoom, Slack, and so much more. Unlocking new ways to work, from the cube to the coffee shop.

And Mac costs less in the long run. With fewer support tickets, less software needed, and higher residual value, the savings add up compared with a PC.
Here's what else you should know:
We Can Move Your Business Forward
---
WITH OUR INDUSTRY-LEADING SERVICES BUILT FOR MAC
We're not new at this: CompuCom has been authorized by Apple for more than 25 years.

Our customers depend on us to keep their employees productive anytime, anywhere, and on any Apple device.

Now we're stepping it up, offering more Mac services, more ways to get support, and enhanced lifecycle management to help you deliver a seamless experience to your employees, wherever they work.

Explore our services and book a call to learn more.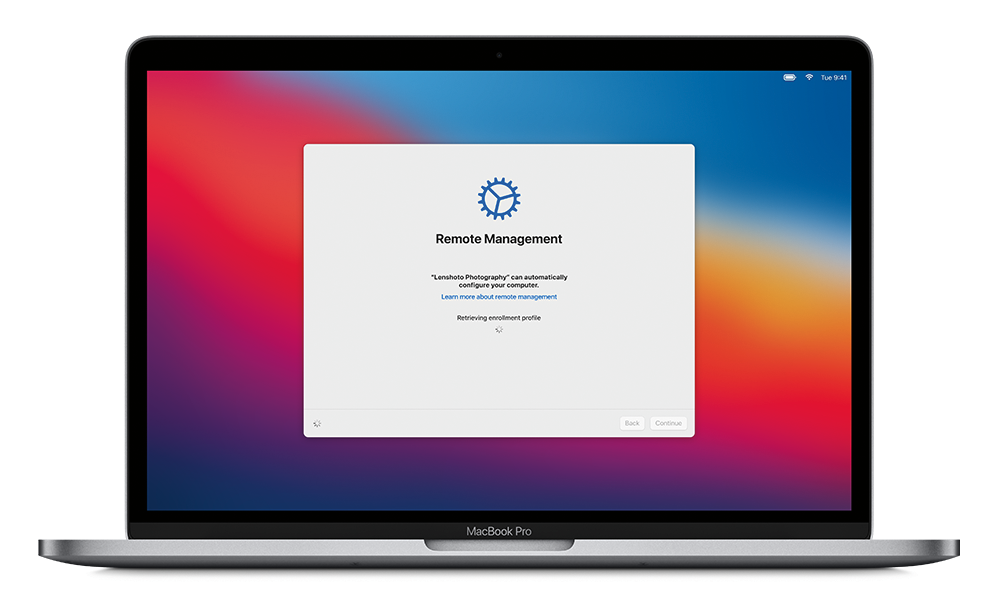 Apple
Value-Added
Reseller
Make Mac easy for your organization and employees, with volume pricing and device choice catalog set up.

Professional

Services
Jumpstart your workplace transformation with a readiness assessment and proof of concept to prepare you to support Mac.

Zero-touch
Deployment
Automate the setup of new Apple devices and software from anywhere, with Apple Business Manager.

Enhanced Lifecycle
Management
Get the most out of your investment with flexible support for the entire lifecycle of your Apple devices.

Endpoint
Management
Manage and secure your devices at scale with leading mobile device management (MDM) solutions, including Jamf.

AppleCare for
Enterprise Support
Solve problems quickly with expanded IT and end-user support, and onsite hardware service at home or at work.